Featured seedlines
Regular price

From $4.00 USD

Regular price

Sale price

From $4.00 USD

Unit price

per

Regular price

From $5.00 USD

Regular price

Sale price

From $5.00 USD

Unit price

per

Regular price

From $4.00 USD

Regular price

Sale price

From $4.00 USD

Unit price

per

Regular price

From $4.00 USD

Regular price

Sale price

From $4.00 USD

Unit price

per

Regular price

From $4.00 USD

Regular price

Sale price

From $4.00 USD

Unit price

per

Regular price

From $4.00 USD

Regular price

Sale price

From $4.00 USD

Unit price

per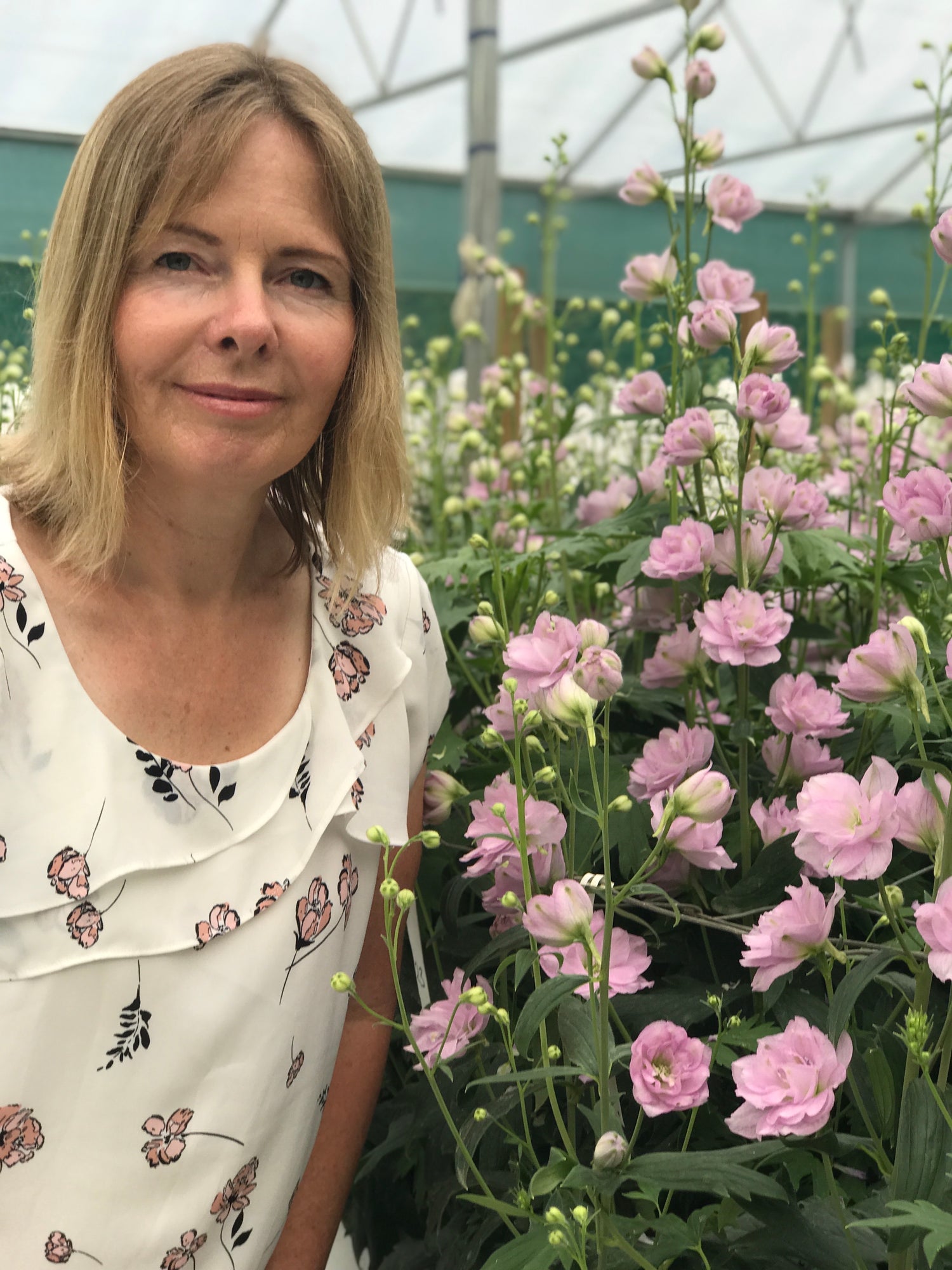 About Us
We are a family owned delphinium nursery in Whanganui, New Zealand. Dowdeswell's Delphiniums was initially founded in 1982 by Terry and Janice Dowdeswell as an alternative crop for the cutflower trade in New Zealand. They started with delphinium seed imported from England but, after success with their breeding lines at New Zealand's inaugural Ellerslie Flower show in 1995, they soon saw the potential for a business which could excel in producing high quality and distinctive delphinium varieties, primarily from seed, for sale around the world.
In 1997 Dowdeswell's Delphiniums started exporting their seed to Walters Gardens in USA and Thompson and Morgan in England, and then in 1999 to Jelitto seeds in Germany. In 1994 their seedline, 'Sweethearts' was given the Award of Garden Merit from the Royal Horticultural Society in Wisley, England and in 1995 'Dusky Maidens' was awarded the International Perennial Plant of the Year by the International Perennial Plant Breeders Association. The success of their specialist breeding has since led to their delphinium seeds being exported to many different countries around the world.
In 2017, Dowdeswell's Delphiniums was sold to Katrina Hindmarsh and family, who will be continuing with the breeding of specialist delphinium lines.
Dowdeswell's Delphiniums remains committed to producing the best delphiniums in the world. In 2019, their most recent introduction, Cinderella, won Best New Plant Introduction at BCC Gardeners World in UK, which is the United Kingdom's biggest retail horticultural event. It is currently being sold in the UK by Suttons and marketed in Europe by Plantipp.
Information on Growing Delphiniums
How to Grow Delpiniums

Growing Delphiniums in Pots

Where you can grow Delphiniums